Tilting at Cloud-Based Developer Tools.
Thoughts on how to make services easier to run, debug, and collaborate on locally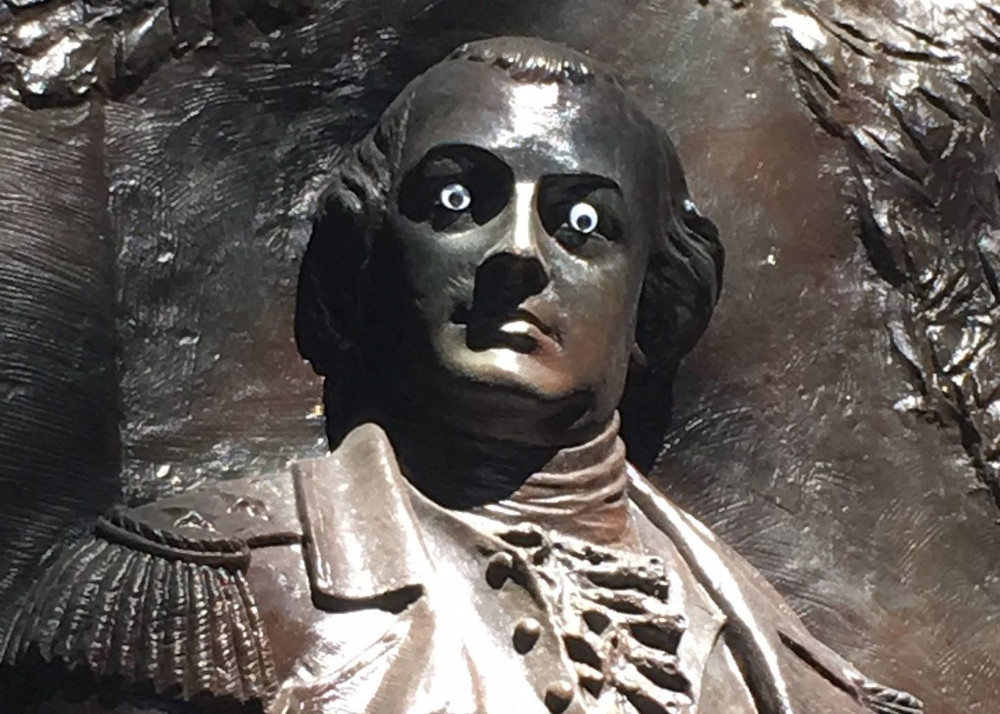 I've been writing Makefiles almost two decades. And I still struggle to debug two classic problems: I changed a file. Why didn't Make rebuild the stuff that depends on it? Nothing changed. Make rebuilt all my stuff anyway. Why didn't Make cache it? And it's not just because Make is...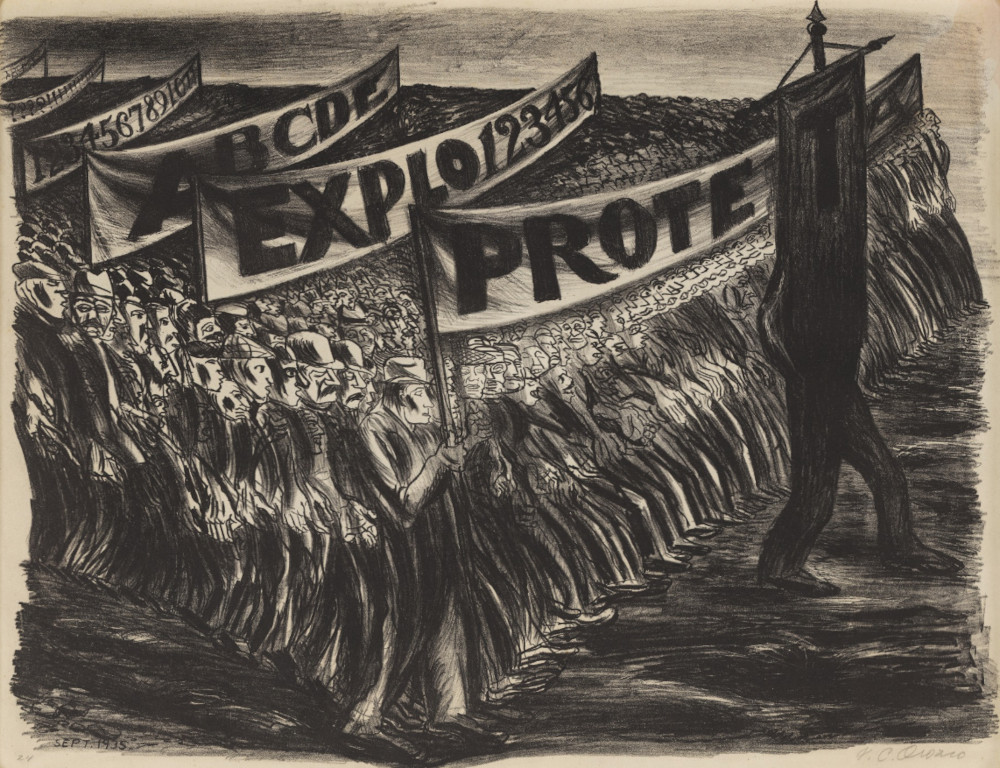 Tilt v0.20.0 has a weird new feature: the Tilt apiserver. Our end goal is for Tilt to expose its internal status as an API, and provide tooling on how to interact with that status to do stuff. This is a bit abstract. I'm not sure I have a pithy way...

When we first started developing Tilt, we broke ALL THE TIME. Either Kubernetes changed. Or we had a subtle misunderstanding in how the API works. Our changes would pass unit tests, but fail with a real Kubernetes cluster. I built out an integration test suite that used the latest version...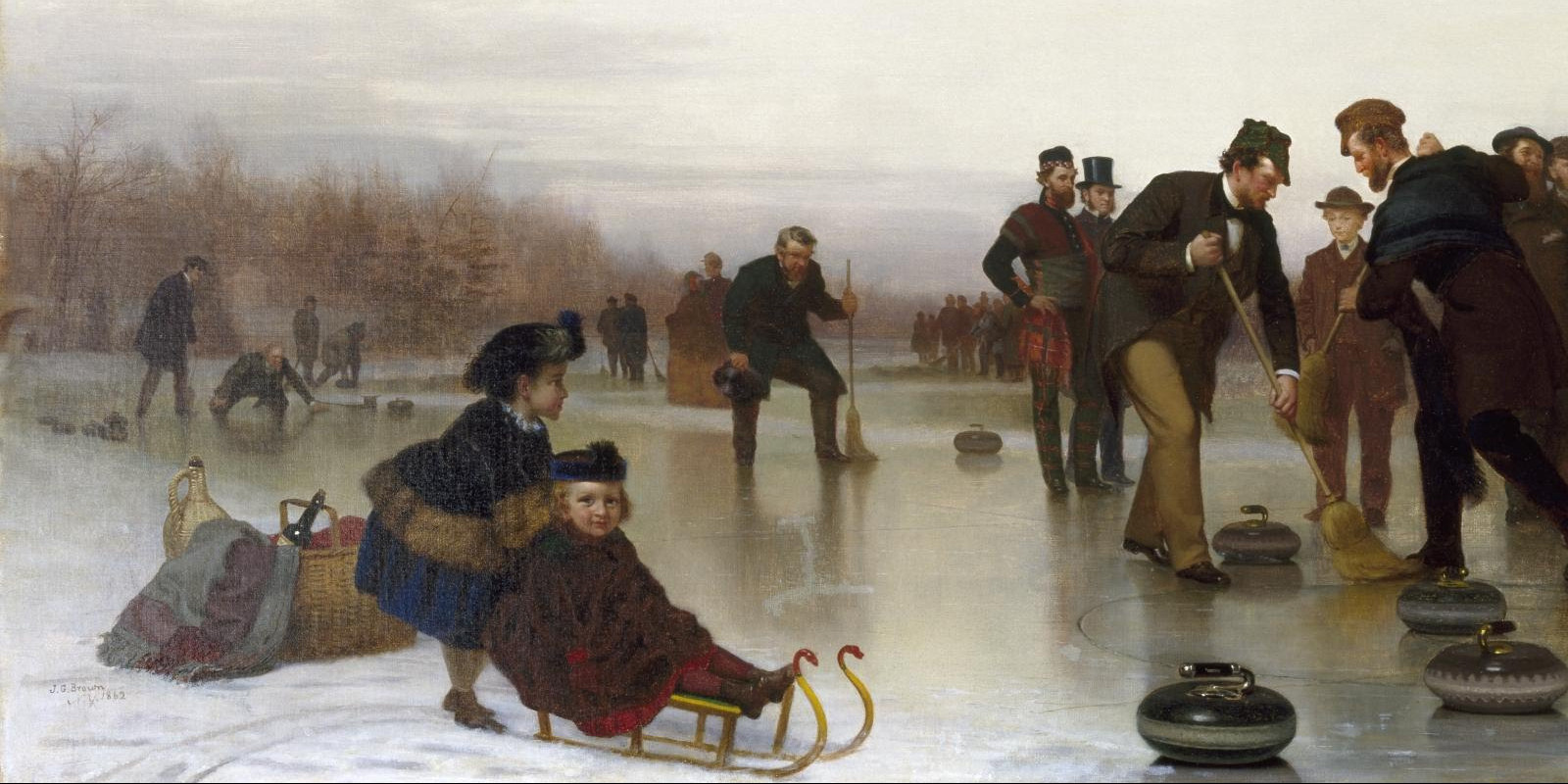 A common take on Kubernetes is that it's very complicated. … and because it's complicated, the configuration is very verbose. … and because there's so much config YAML, we need big toolchains just to handle that config. I want to convince you that the arrow of blame points in the...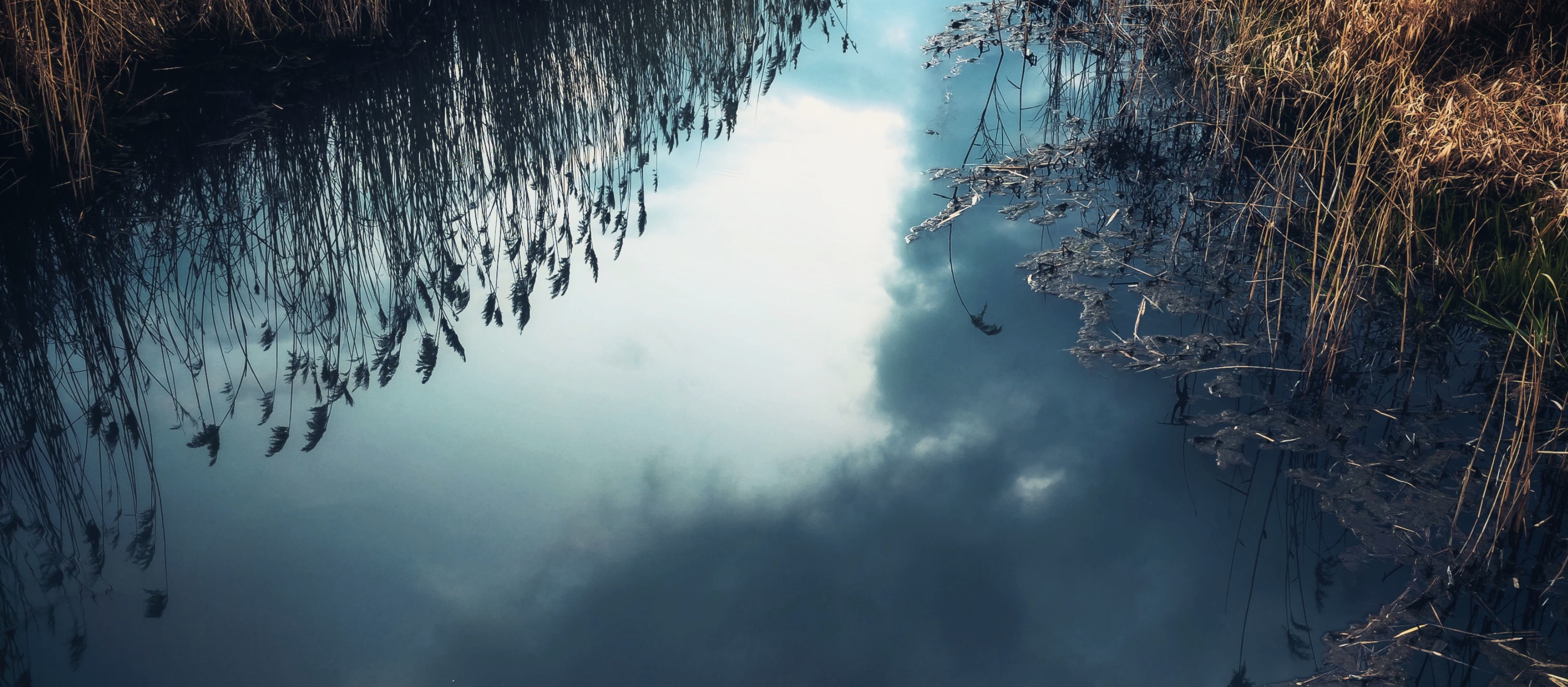 As of v0.18.6, Tilt has a new interface. If you haven't already, check it out by toggling "New UI": Among other improvements, a new Overview helps you understand the status of all your resources at a glance. (The familiar log-browsing layout is still available, under "All Resources.") Why The Change?...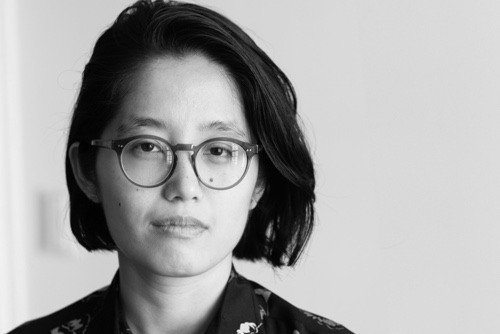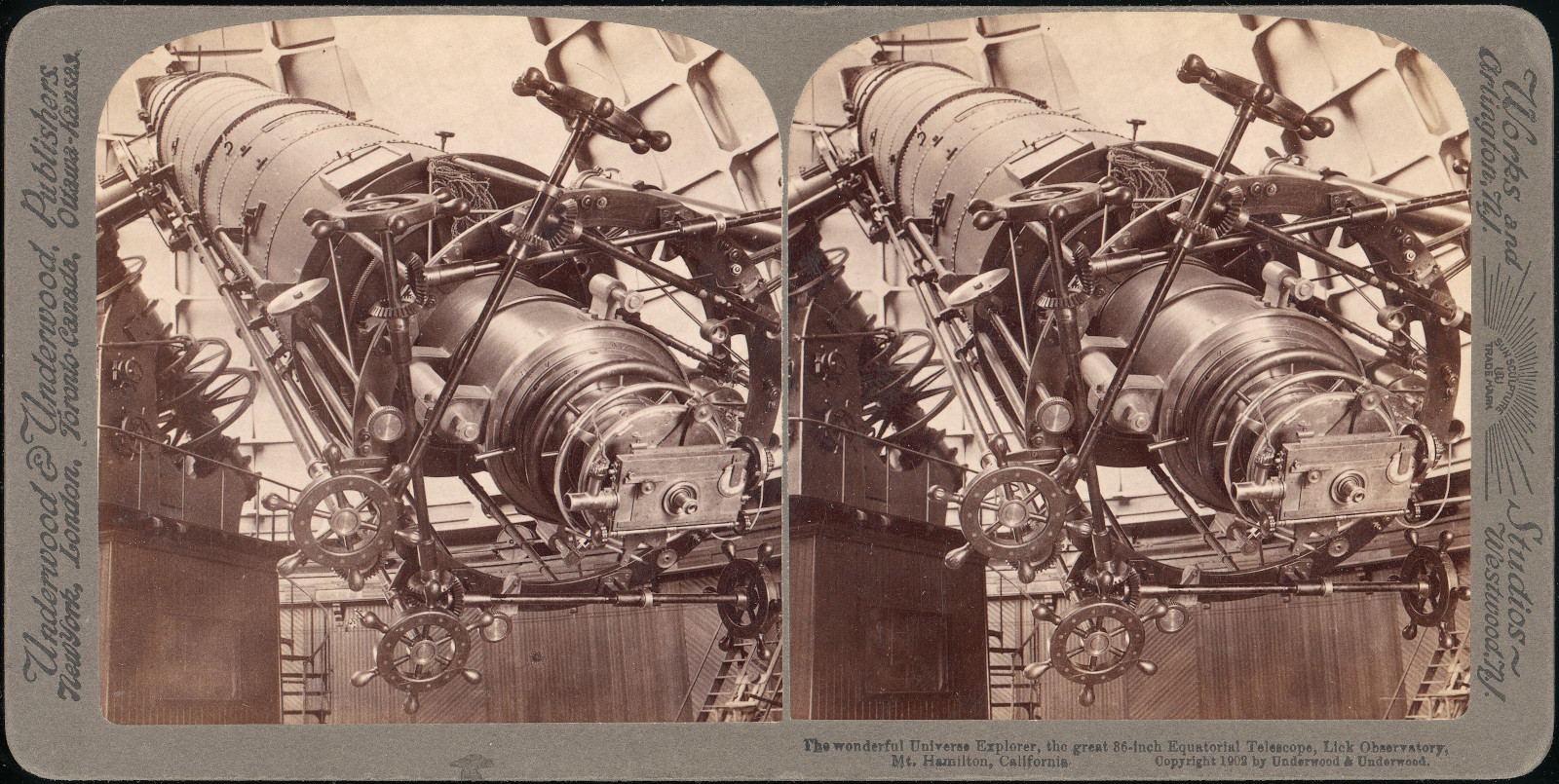 As of Tilt v0.18.0, there's something new in the Sidebar! Each resource now shows BOTH the runtime status AND build status, rather than combining both into a single status. Why The Change? Tilt sets up local dev environments. Your dev environment has two pieces: the binary to build, and the...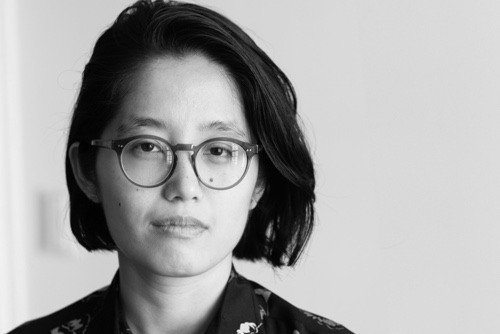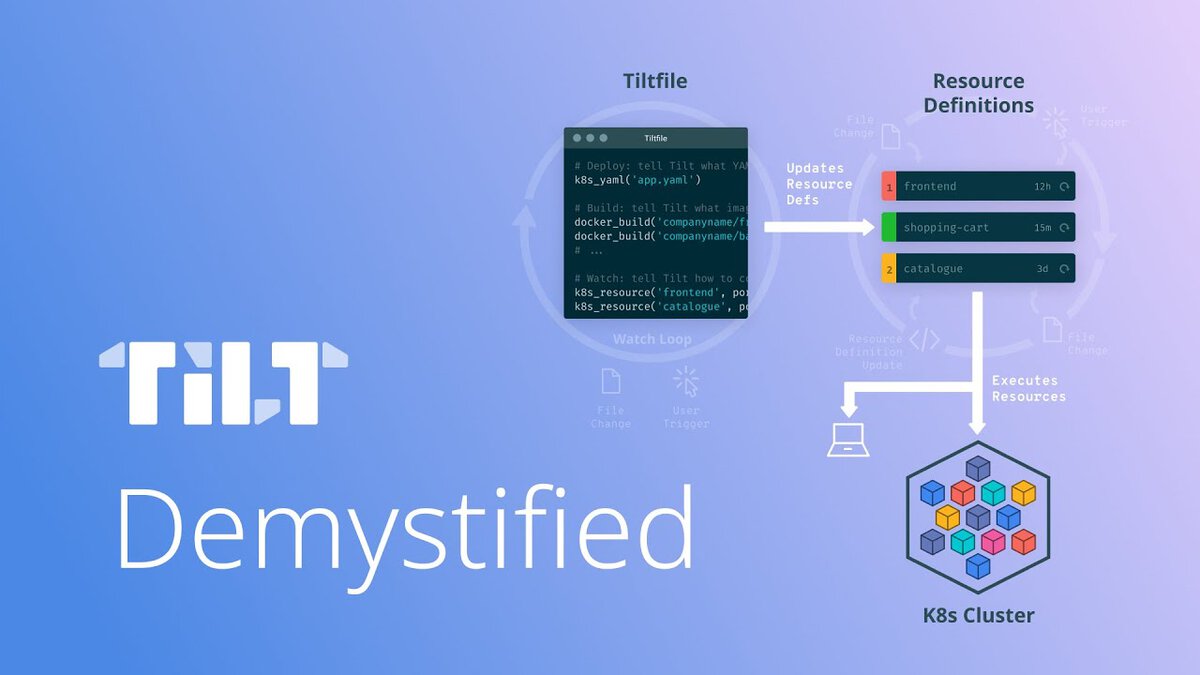 We want Tilt to feel like magic. All you need is a Tiltfile and some configs, and Tilt can spin up your entire app on Kubernetes, and respond instantly to changes. Anyone from the most senior developer to a new hire to QA to an engineer who's terrified of Kubernetes...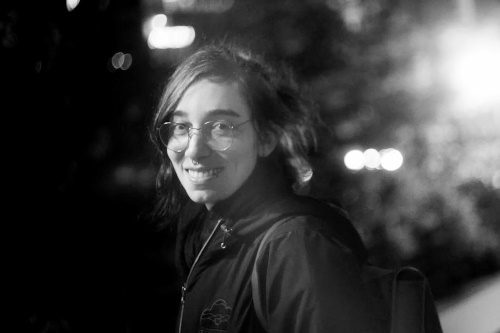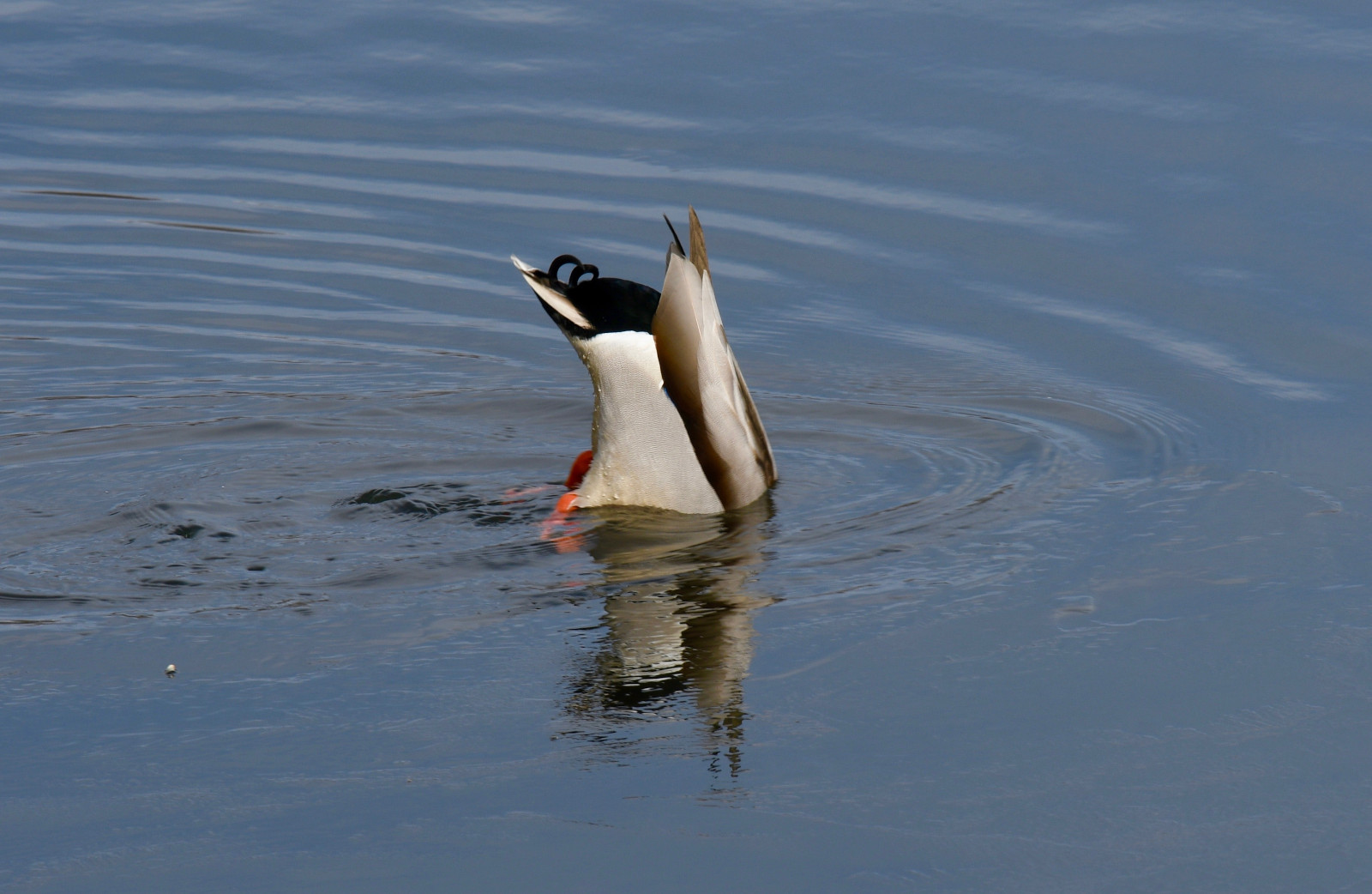 At Tilt, we want to make Kubernetes an approachable environment for local dev. We found ourselves spending a lot of time helping teams debug misconfigurations with their local cluster. We wrote docs like Choosing a local dev cluster and example repos like kind-local, minikube-local, and k3d-local to help people get...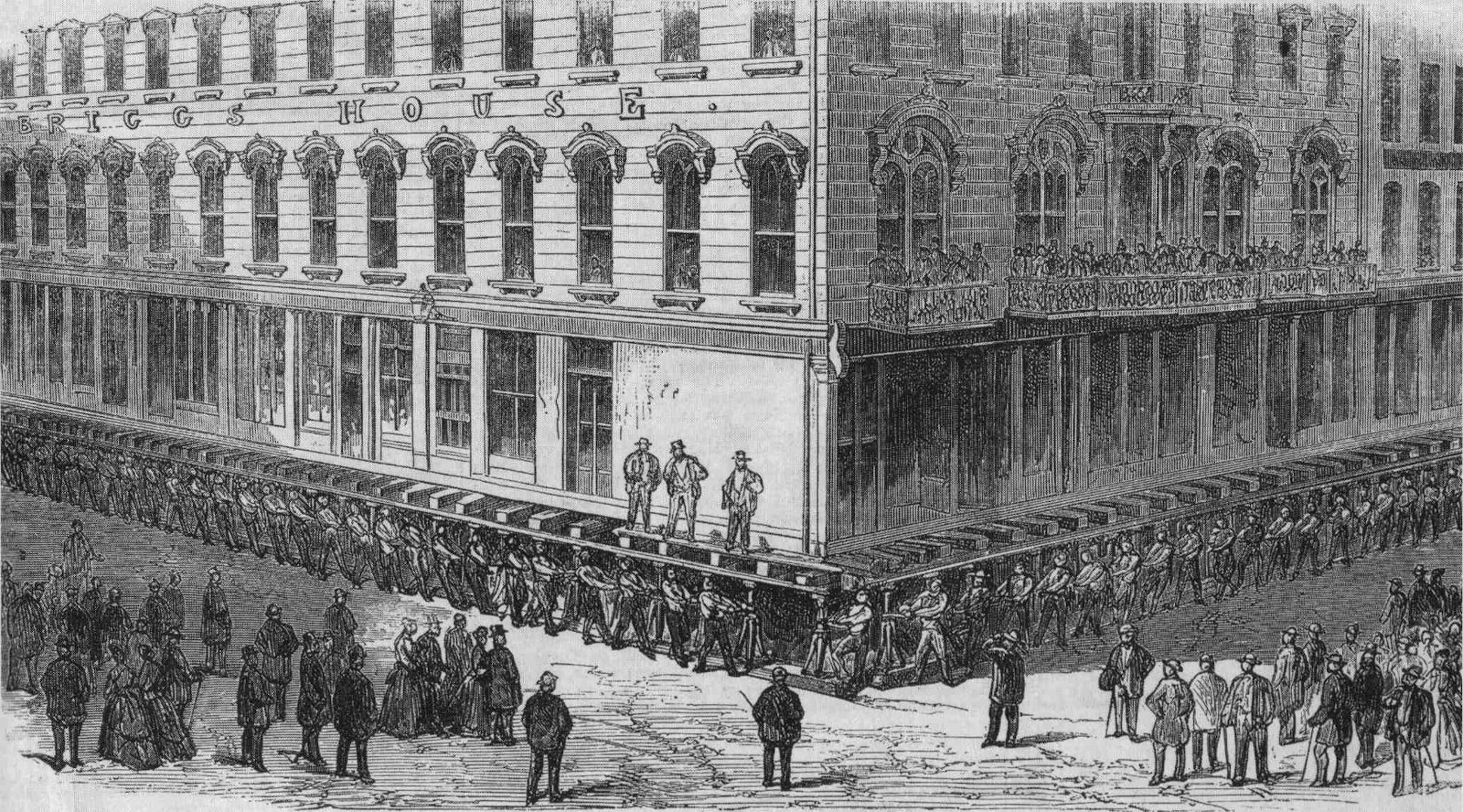 If you have more than one service, you probably need to share some common functions and constants between services. The way we solve this in Tilt is with two primitives: load() and load_dynamic(). They have slightly different syntaxes. Load is static: it takes a literal string, and loads new variables...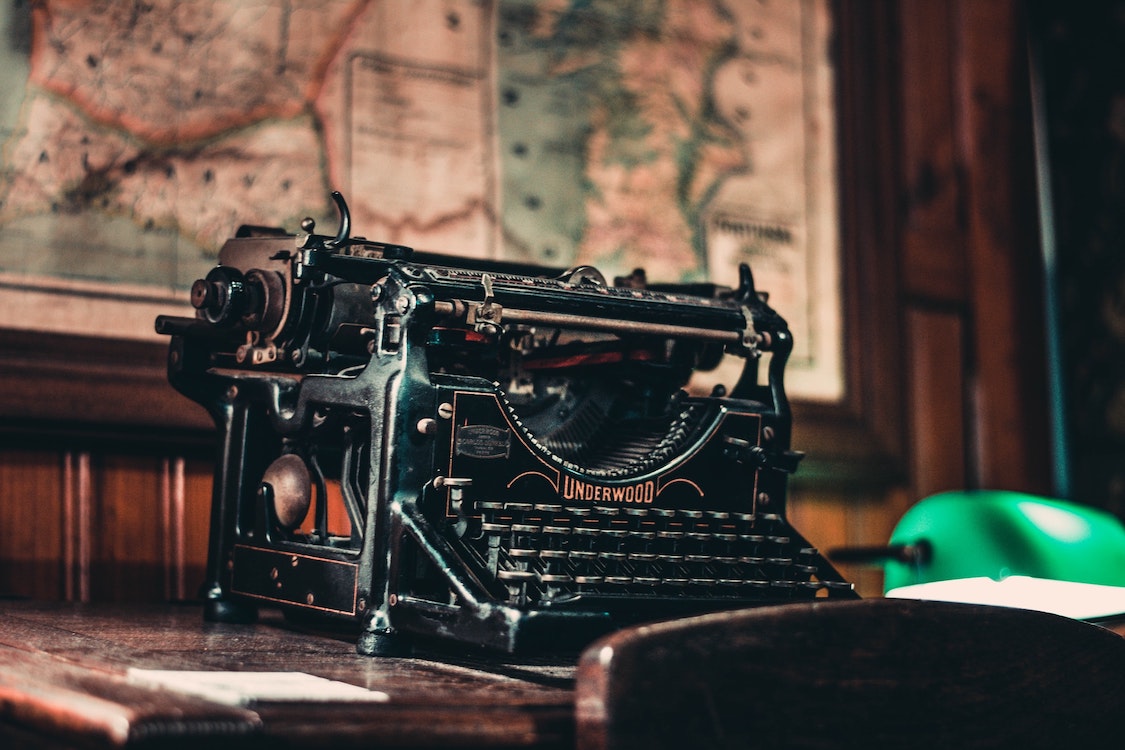 The latest version of Tilt now has keyboard shortcuts! Type ? or click the question icon to display a modal with all the shortcuts. We know developers love keyboard shortcuts, and it shouldn't have taken us this long to implement them. But better late than never! Earlier in the year...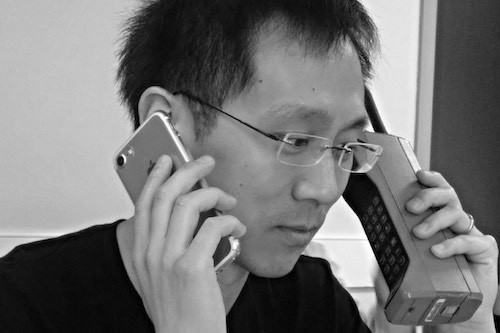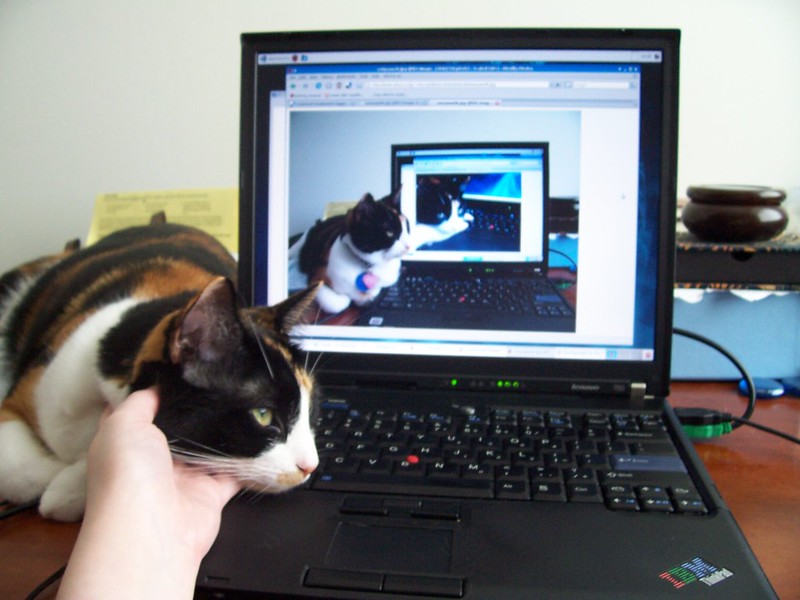 June's commit of the month is 0860db! To explain why let's start with a bit of background on Tilt Extensions. Extensions were released a couple months ago to make it easier to share Tiltfile functionality with other Tilt users. You can think of Tilt Extensions as a Tiltfile package manager....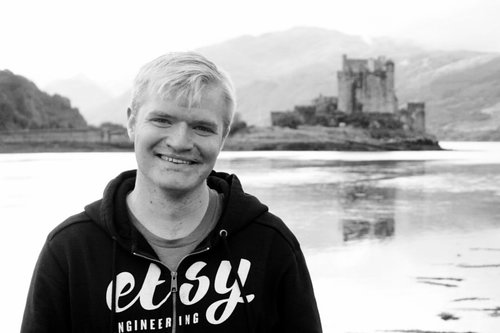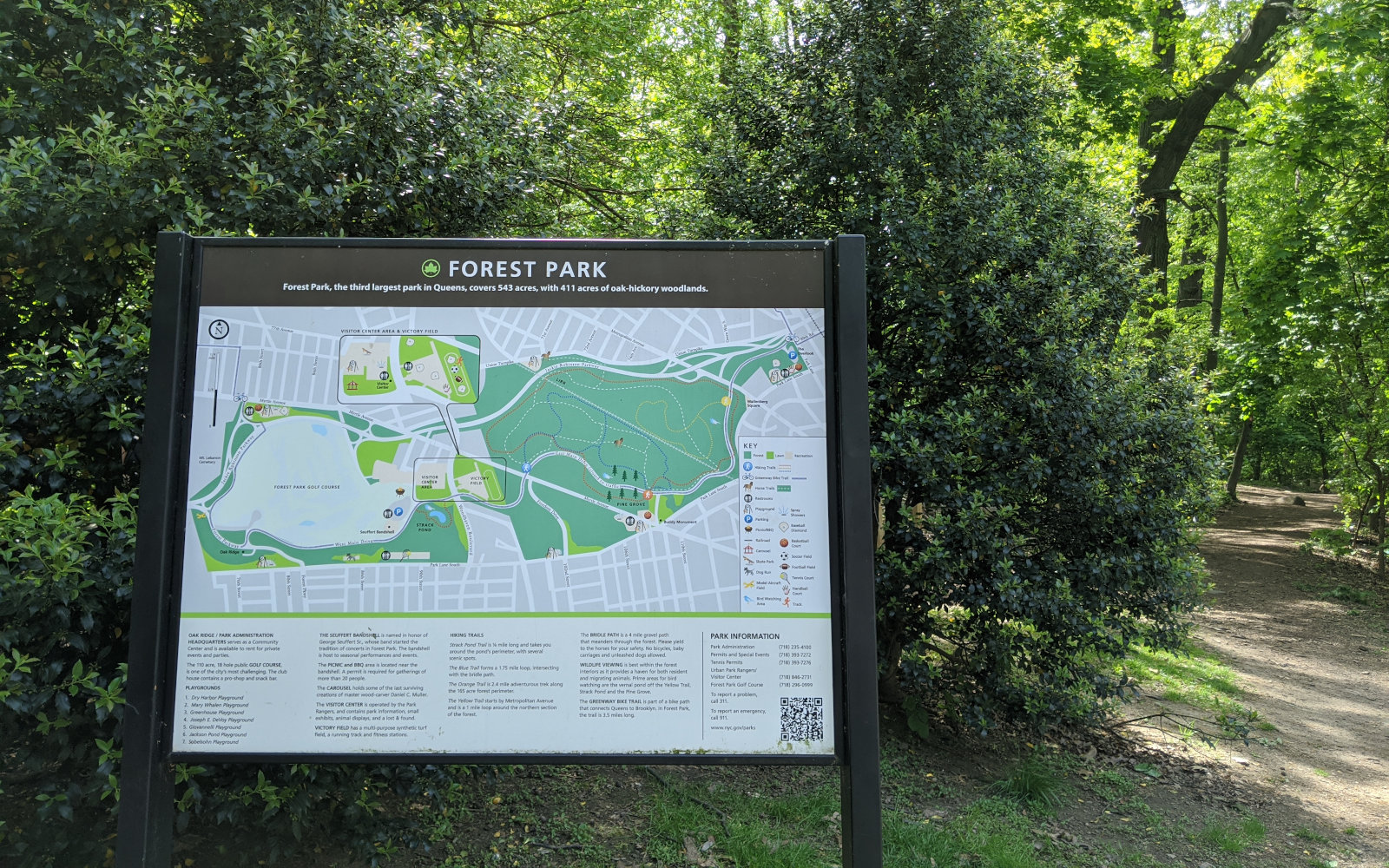 At Tilt, Han and I talk a lot about the different modes developers are in and problems they're solving when using software. Sometimes it's easier to talk about these modes when we relate them to signs in the real world. For example: Discovery - what is it possible to do...
Already have a Dockerfile and a Kubernetes config?
Having trouble developing your servers in Kubernetes?